What to Look for when Hiring A Wrongful Death Attorney
---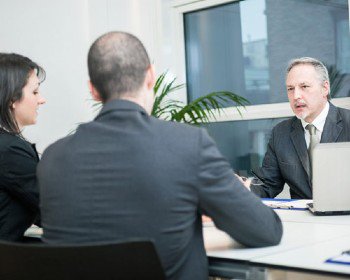 A wrongful death claim is a civil suit brought forth by the surviving family members of a victim who died due to a negligent act. The claim holds the negligent person or company and their insurers responsible to pay compensation to the family for the bills associated with the death of their loved one, including medical fees and the cost of the funeral and burial, as well as, a restitution sum for the pain and suffering and the loss of income. These claims are best handled by an experienced and skilled attorney. The deceased'sfamily is in the process of grieving and emotions can be high, especially towards those they feel did them harm. The claim needs to have supporting evidence and the proper paperwork must be filed correctly. Before hiring an attorney to represent you in a wrongful death claim, review their qualifications of education and bar certification and the following aspects of their legal practice to ensure you are hiring the right person for your claim.
Area of Practice or Specialties – Any attorney can help you with the case but most attorneys will refer you to a specialist. You want a personal injury attorney who handles wrongful death claims. You should look what other cases they handle. Some personal injury attorneys deal mostly with car accidents, while others handle mostly medical malpractice or workplace issues. You want an attorney who handles cases related to the injury that caused your loved one to suffer. If you are dealing with a wrongful death claim where you suspect surgery error to be the cause of death, then take your claim to an attorney who also handles medical malpractice issues.
Location – You definitely want an attorney who works in the state where you are bringing forth the claim. Every state has fine nuances in their laws and civil codes. Also, attorneys are regulated to practice within a specific state. It is not absolutely necessary that the attorney have their office location be close to youbut you must make sure the attorney will have access to the sites they need to including the scene of the incident and the courts where the claim will be filed.
Litigation – Research the attorney's litigation record. You want an aggressive attorney who will take the claim to court if they can not settle on a full and fair compensation. You do not want an attorney who settles easy. Many lawyers will list their cases in both settlement resolutions and jury verdicts on their website.
Finally, use your best judgment about the attorney as a person. If they take your calls and put you at ease or do they not? How long does it take them to reply? You do not want someone who is overburdened with too many cases or does not care too much to represent you. Most attorneys will have staff members who can reply on their behalf and give you updates about the claim. Ask the staff how long they have been working there. If they have been with the firm for a long time that is a good sign. Make sure you find the best attoney to represent your best interests.