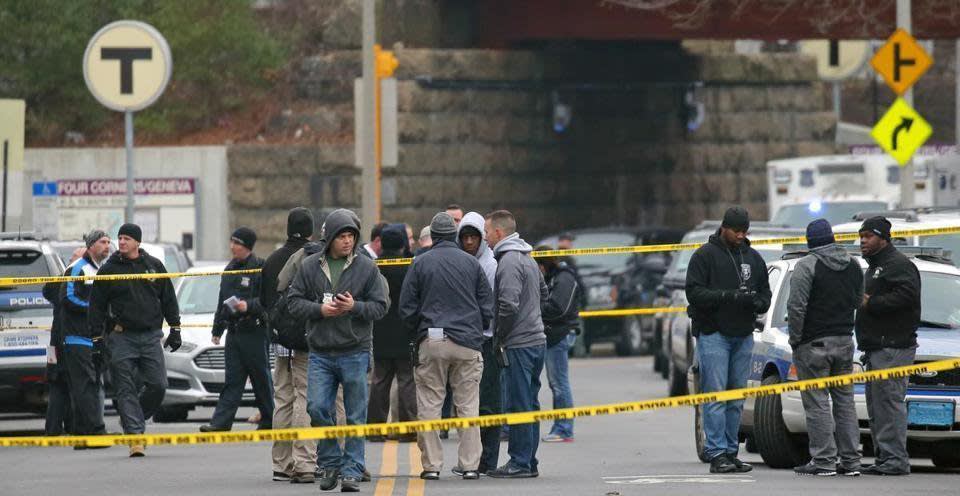 IN THE WAKE OF DEADLY BOSTON SHOOTINGS, WHAT REPERCUSSIONS DO FAMILIES OF LOST LOVED ONES HAVE IN CIVIL COURT?
---
Violent crime tends to increase during the summer months and this year proves no exception. Boston, and notably the Dorchester section, have experienced a recent wave of shootings. Residents continue to suffer the agony of watching neighbors murdered, and family and friends of the victims question what could have been done to prevent it.
Our justice system typically provides an avenue of recovery when it comes to civil cases stemming from injury or death. Car accidents, medical malpractice actions and dog attacks are often litigated in civil court with an insurance company paying a favorable judgment to the plaintiff. Shootings and violent crime, however, are not as easily litigated. Typically, the perpetrator is in jail, and has no assets to go after, or he/she is unknown.
In many cases, the only form of recovery available for pain and suffering, medical bills, and the loss of a loved one, is a civil action known as a Negligent Security Case. Typically, these cases involve a violent crime — such as a shooting or sexual assault — taking place on private property, or even public property managed by a private entity. This can include apartment buildings and complexes, parking lots, malls, convenience stores, bars and restaurants, hotels, or even private roads that a private entity has taken some manner of control over.
In Massachusetts, like in other states, Negligent Security cases are time consuming, very costly, and require an incredible amount of effort your neighborhood lawyer may not be equipped to handle. Moreover, the facts making for a successful negligent security case do not always align with the crime and will never exist. Gang shootings and retaliations typically make it difficult, although not impossible, to litigate a Negligent Security case. Additionally, not all personal injury firms have the requisite knowledge to litigate these cases. Nevertheless, the immense challenges are outweighed by the results that can help bring justice to a victim or family that the criminal justice system may never provide, while also changing the way a business or entire industry operates. Last year, our office recovered $2 Million Dollars for the family of a young woman shot and killed in a public housing complex. The money would never replace the heartache experienced by a grieving family, but it can help, at times, in making things easier on a family having trouble moving forward beyond the pain.
Like any of the most complicated areas of practice there are multiple layers to consider when litigating a Negligent Security case. Foreseeability of the act in question, most often a crime, is the first element of the case to consider. For example, it is good to know whether a particular shooting or sexual assault occurred in the common area of an apartment complex, over which the owner or manager had exclusive control. It is important to know whether there is a history of any such activity at the premises, and if that history is similar to the crime being litigated.
Recently, the Massachusetts Appeals Court ruled on this issue, finding that a history of similar crimes be present for a Negligent Security case to move forward where it's based, in part, on a lack of reasonable security measures. In that case, a plaintiff was stabbed in a movie theater parking lot by a person suffering from mental illness. The plaintiff brought suit against the theater and its parent companies alleging that their failure to provide police details on the theater premises proximately caused the plaintiff's injuries. The Appeals Court ruled that a Superior Court judge properly allowed the defendants' motion for summary judgment on the grounds that the stabbing was not reasonably foreseeable.
To prove "foreseeability," the plaintiffs offered evidence of additional nonviolent crimes, mainly property crimes, occurring on the theater premises. No evidence had been offered of prior stabbings or similar violent incidents. The only incident involving a deadly weapon — the fight between the two groups of juveniles — was never reported to the police, nor was it reported to the theater on the night it occurred. The Court concluded "…we do not think that one alleged incident of a fight between youths supports a finding that the defendants should have reasonably foreseen the sudden and unprovoked act of violence…"
It's important to note, this does not mean a premises where a plaintiff was injured need be plagued with violent crime in order for the plaintiff to succeed at trial. In some cases, one or two instances is sufficient if the severity of the crime would lead an average premises owner to take reasonable security measures in an effort to curb similar acts from happening. In other words, following the violent crimes, was it foreseeable that similar violent crimes would happen again?
Many times, premises owners do not make any changes following a violent crime. In fact, in some cases they blame the victim in an effort to alleviate the failed security measures on their own property. Regardless of how they attempt to avoid blame, successful negligent security cases are rooted in facts, statistics, and history of prior crime – something premises owners cannot manipulate.
Shootings and sexual assaults take place often, and yet, the victims are offered no real avenue of recovery for medical bills and proper help to move forward. A shooting victim suffering from paralysis or nerve damage could incur well above five or even ten million dollars in medical expenses over their lifetime, as well as lost opportunity and post-traumatic stress from the incident. A conviction in criminal court, of course, will bring some manner of justice, but it will not help the financial burden the victim suffers, or that of his or her family. Negligent Security actions in civil court can in some cases be the best, and only, recovery option for those victims of life-altering violent crime.
To learn more about Negligent Security cases, or to speak with a Negligent Security lawyer, contact Combies Hanson, P.C. by calling, or by email at info@combieshanson.com.
We handle Negligent Security cases in and around the Boston area, including Dorchester, Roxbury, Mattapan, South End, as well as Quincy, Braintree, Randolph, Stoughton, Canton, Lawrence, Lowell, Haverhill, Lynn, Chelsea, Winthrop, Revere, Brockton, Worcester, Weymouth, Providence, Warwick, Woonsocket, Blackstone, Franklin, Bellingham, Milton, Kingston, Plymouth, Cape Cod, Martha's Vineyard, Nantucket.