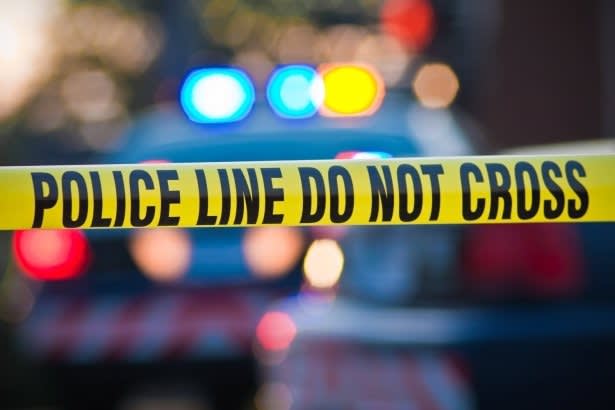 Negligent Security. What Is It?
---
Introduction
Negligent security, sometimes referred to as inadequate security cases, are civil actions aimed at recovering a monetary judgment for the victims of violent crime when the premises where the crime took place lacked adequate security. These types of cases are a specialized subset of personal injury law and not every injury attorney handles them. Negligent security cases typically require medical experts, as well as security experts, and the cooperation of investigating police officers and detectives. Traditionally, victims of crime had no recourse when it comes to filing a civil lawsuit for injuries. The perpetrators are typically incarcerated and their assets — the few they may have — are seized by the government. In some cases, the perpetrators are never found.
Many don't consider violent crime injuries the same way they consider harm caused by negligence. They should. A shooting or assault can leave a victim, and his/her family, with tremendous financial burden. Medical bills, lost wages, and in severe cases, permanent injuries can decimate a family finances over time. Negligent security cases are essential to a crime victim as a worker's compensation claim is to a construction worker breaking his leg at a job site. Lost wages add up, and when a family is trying to pay bills with one less earner, it's imperative that those lost funds are recovered.
Negligent security cases are brought against the owner of property where a shooting or assault takes place, and in some cases, a claim is also brought against the property manager. These cases could include a shooting at a night club, a stabbing at an apartment complex, a fight at a bar. Although, not every violent crime warrants a civil action. Lawyers must first prove foreseeability.
Foreseeability?
A negligent security case hinges on proving that the property owner knew or should have known violent crime was going to take place at his/her property. That's foreseeability, and it's essential to a case. Proving foreseeability is accomplished by collecting evidence demonstrating the prior crimes, or complaints thereof, at or around the subject area. Police reports and 9-1-1 call records from the local police department are an excellent way to evidence foreseeability. A review of the records will determine how many complaints of prior crime similar in nature took place prior to the victim's incident. Crime grids and heat maps — tools used to identify the level of crime around a certain area — also aid in proving foreseeability.
Foreseeability is only one element of a negligent security cases.
Lack of Security Features.
In addition to foreseeability, a lawyer must prove the level of security at a premises was inadequate when compared with the level of violent crime the area attracts. If a building has a history of violent crime, and the entity owning it determines no security is needed, a compelling argument exists that the owner was negligent in securing the premises. Still, a lawyer must prove the security features would have helped. Many times no level of security would stop what's referred to as "targeted crimes." Targeted crimes are those where the perpetrator intends to kill a particular person for a particular reason. In many cases, security features, no matter how many are installed, can't stop a targeted crime.
Negligent security cases typically, although not always, center around random acts of violence. Gang shootings due to turf wars, robberies, bar fights, sexual assaults at poorly secured hotels. No violent crime is anything less than traffic, however, when the crime occurs without any targeting, its sometimes the lack of security features prompting the perpetrator to choose the premises for his/her harmful act.
Lack of security features can include no security personnel, or infrequent work-schedules, lack of security cameras, lack of gate/fencing, broken door locks, poor lighting, alarm failures, etc.
Why Is Negligent Security so Different? Won't Any Lawyer Do?
Proving foreseeability and security feature failures are a large part of any negligent security case, but the work doesn't stop there. In some cases public versus private roads are at issue, as well as the funding sources for security measures. Public housing projects are often owned by private entities that receive enormous tax credits later sold on a secondary market, when some of that money should have been designated for security. How an entity acquires a housing complex, and what benefits it received from a municipality, are just as important as the amount of cameras in place. Bids to acquire property, applications for federal grants, and even marketing materials may play an indispensable role in fleshing out the overall security plan for a property, or lack thereof. In other words, prepare to "follow the money" if you intend to handle a negligent security case on your own. These issues are common in negligent security cases, but not so common in other personal injury actions.
Do I Have a Case?
Not every violent crime results in a negligent security case. Success depends on the foreseeability of crime at the premises, the likelihood security features would have stopped it, and whether the victim contributed to the crime in any fashion. To determine if you have a civil case, you should contact an experienced negligent security attorney.
In 2017, Combies Hanson, P.C. resolved a negligent security case for $2 Million Dollars. Although not every negligent security case results in a multi-million dollar settlement, it's important to speak with an experienced attorney to determine if you're entitled to compensation.
Who Is Responsible for Paying a Jury Verdict in My Favor?
In most cases an apartment owner, it's management team or security agency is responsible for paying any adverse judgment or settlement. In most cases, however, insurance companies are responsible for making payment.
How Do I Contact an Attorney About a Negligent Security Action?
We offer a free confidential case evaluation. Contact our office to speak with an attorney about a negligent security case.
Combies Hanson, P.C. handles negligent security cases in Boston, Providence, Woonsocket, Lowell, Haverhill, Brockton, Randolph, Cape Cod, Barnstable, Hyannis, Bourne, Wareham, Plymouth, Kingston, Worcester, Framingham, Ashland, Springfield, Natick, Cambridge, Quincy, Weymouth, Braintree, Natick, Fall River, New Bedford, Pawtucket, Lawrence, Medford, Lynn, Danvers, Revere, Chelsea, Methuen, Salem, Dorchester, Roxbury, Mattapan, Watertown, Somerville, Bridgewater, Marlborough